corn|rice glucose syrup production line equipment
China kaifeng sida Agricultural products equipment Co.Ltd
Our equipments have already exported to Cambodia,India,Indonesia,North Korea,South Africa,Uzbekistan,Syria,Russia,Bulgaria,Algeria etc.

1.Our company and products
Established in 1994,the conmpany researched,developed and manufactured series complete equipment:
(1) airflow clash drier, vegetables dryer
(2) Potato,sweet potato,cassava complete starch equipment
(3) Wheat,maize starch complete equipment
(4)Use corn(with by product highly nutritious corn protein ),break rice,cas glucose syrup production line sava to transfer glucose syrup,maltose syrup complete making machine
(5)High fructose corn syrup(F-42) glucose syrup production line
The choosing of material is depend on you,you can choose stainless steel or carbon steel.And our glucose product line is absolutly with no pollution,so don't worry about the sewage.
And our glucose syrup production line use double-enzyme method to make rice syrup.
2.Flow chart of using rice to produce maltose syrup
3.The by-product may bring you more benefit
Per day transfer 100T corn to corn starch

Material balance sheet

Item

Row material

Moisture

Yield percentage

Final product

Row material

Corn

14%




100 T

Product

Starch

14%

63%-65%

63-65 T

By product

Germ

8%

6.5%

6.5 T

Corn oil




2.6%

2.6 T

Corn oil cake

4%

3.6%

3.6 T

Protein

10%

6%

6 T
4.
5.Do you want to konw futher about us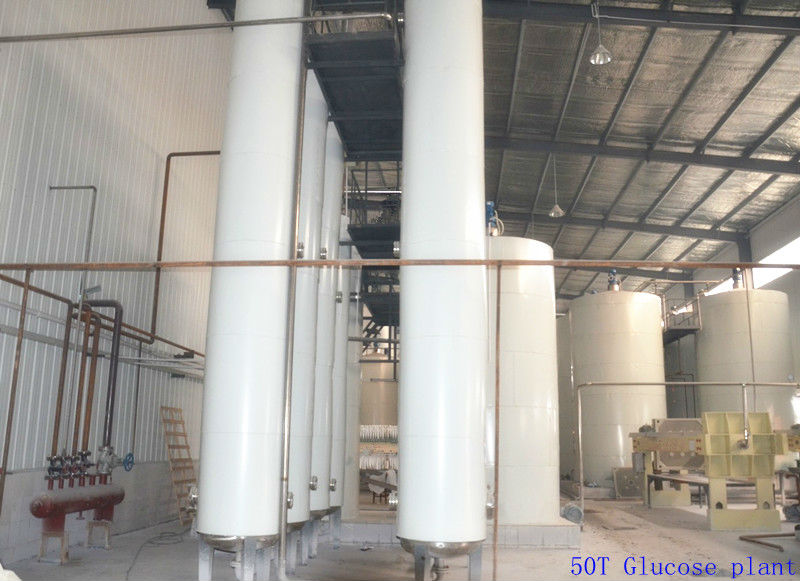 Every part of the whole glucose syrup product line:
The sample:
If you have any problem with the equipment or the processing ,contact us:
Add:No.18 Weiliu Road of Huanglong Park,Economic Development District of kaifeng
Sales of high fructose corn syrup production line, Kaifeng Sida is very professional in manufacturing a full set of high fructose corn syrup ...
Glucose syrup also known as confectioner's glucose, is a syrup made from the hydrolysis of starch. Glucose also is called starch sugar. Maize...
Annual capacity 50,000tons glucose syrup production plant, this capacity project our company totally installed three. Recently, we complete the third that is the newest glucose syrup production plant project
Read More
This corn syrup production plant project all equipments design, manufacturer and delivery made by SIDA Company, with corn processing annual capacity 10 million tons, the corn syrup production capacity 8 million tons. Manufactured for our Nig
Read More